Quarter 4 begins tomorrow!

Celebrations from our Strings students and Ms. Atkins: Our Easley High School Chamber Strings Ensemble attended Concert Performance Assessment at Wade Hampton High School on Thursday, March 9, 2023. The students performed two selections that were prepared and then had to sight-read a piece of music. Three judges rated their performance and gave them feedback for the prepared performance and one judge rated their sight-reading performance. At CPA, you can earn the following ratings: Superior (trophy), Excellent (trophy), Good, Fair, or Poor rating. Our Easley High School Chamber Strings Ensemble earned an Excellent rating and brought back a trophy to EHS! Our Easley High School strings students had All County auditions on February 27. We had 21 students selected to participate in the All County festival in April!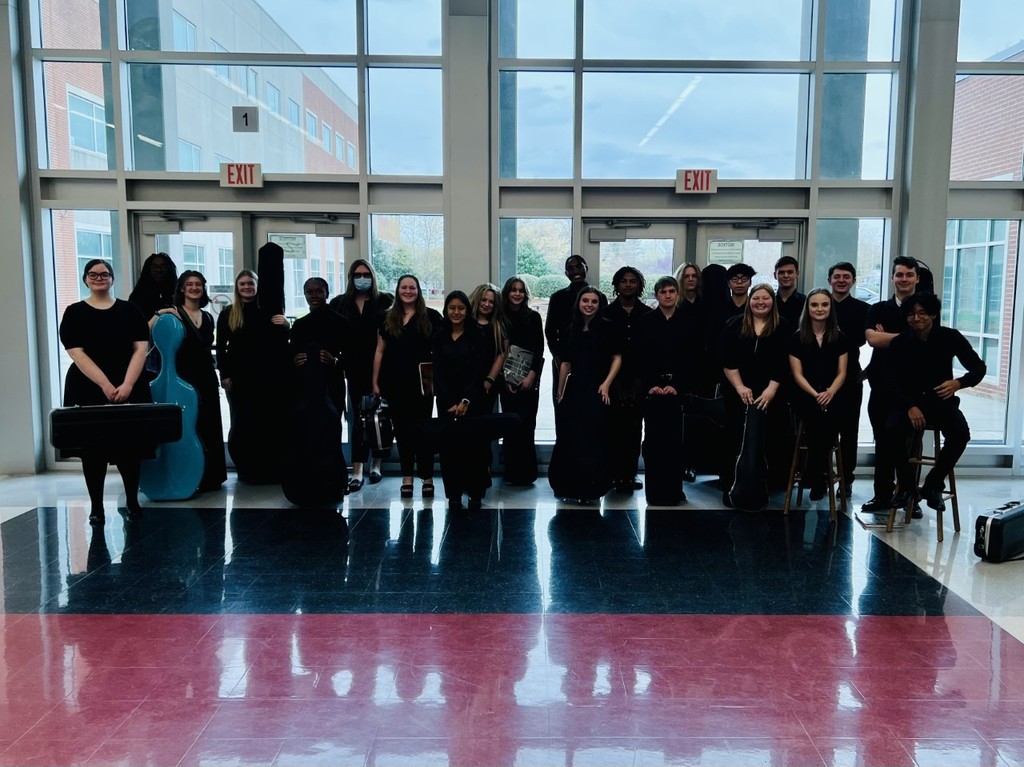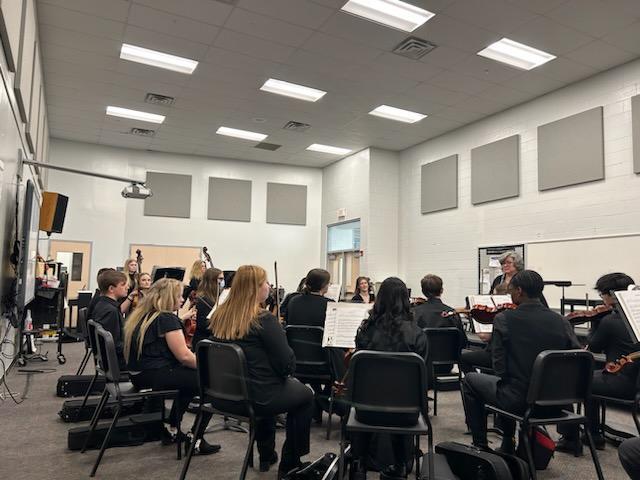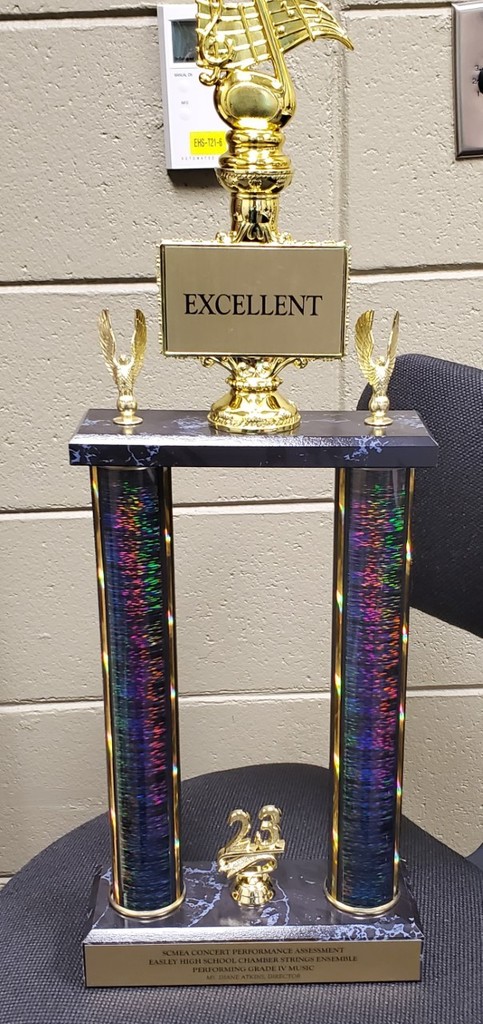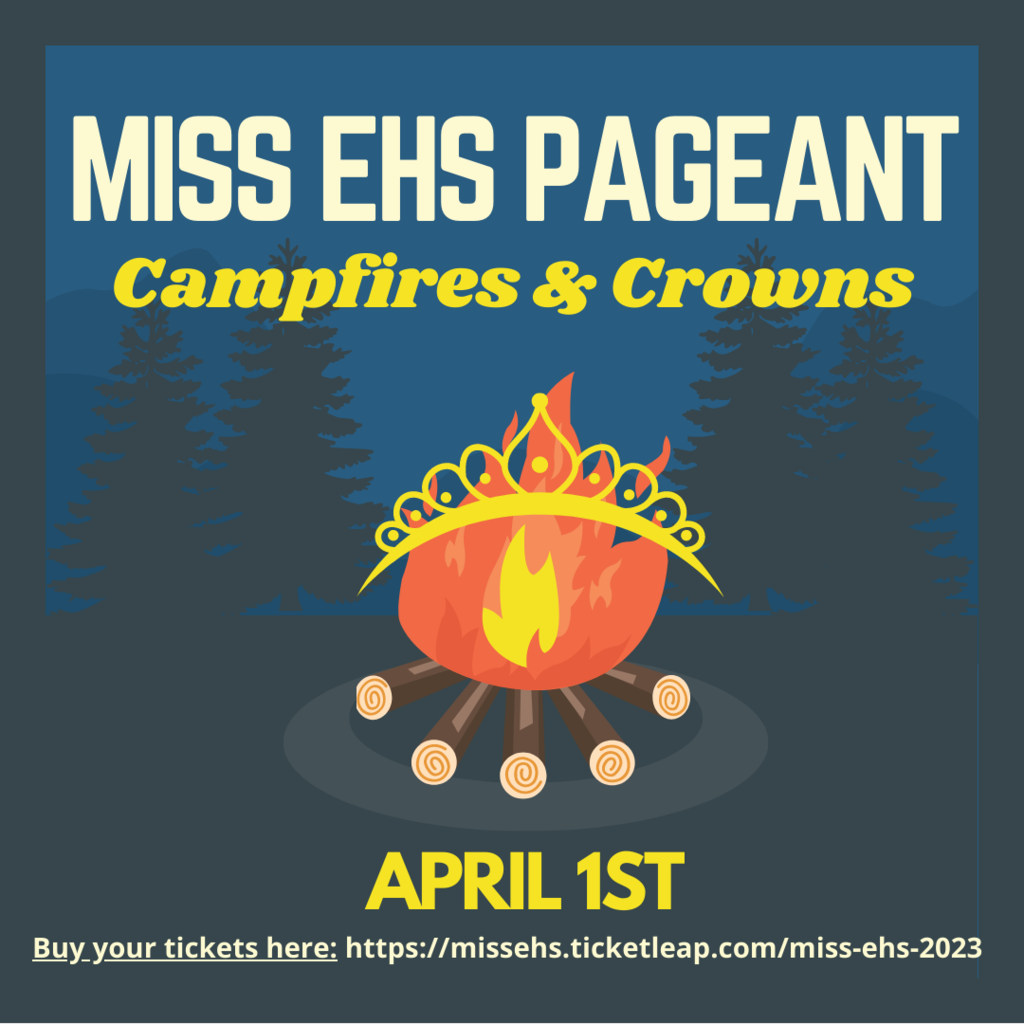 Seussical starts on Friday!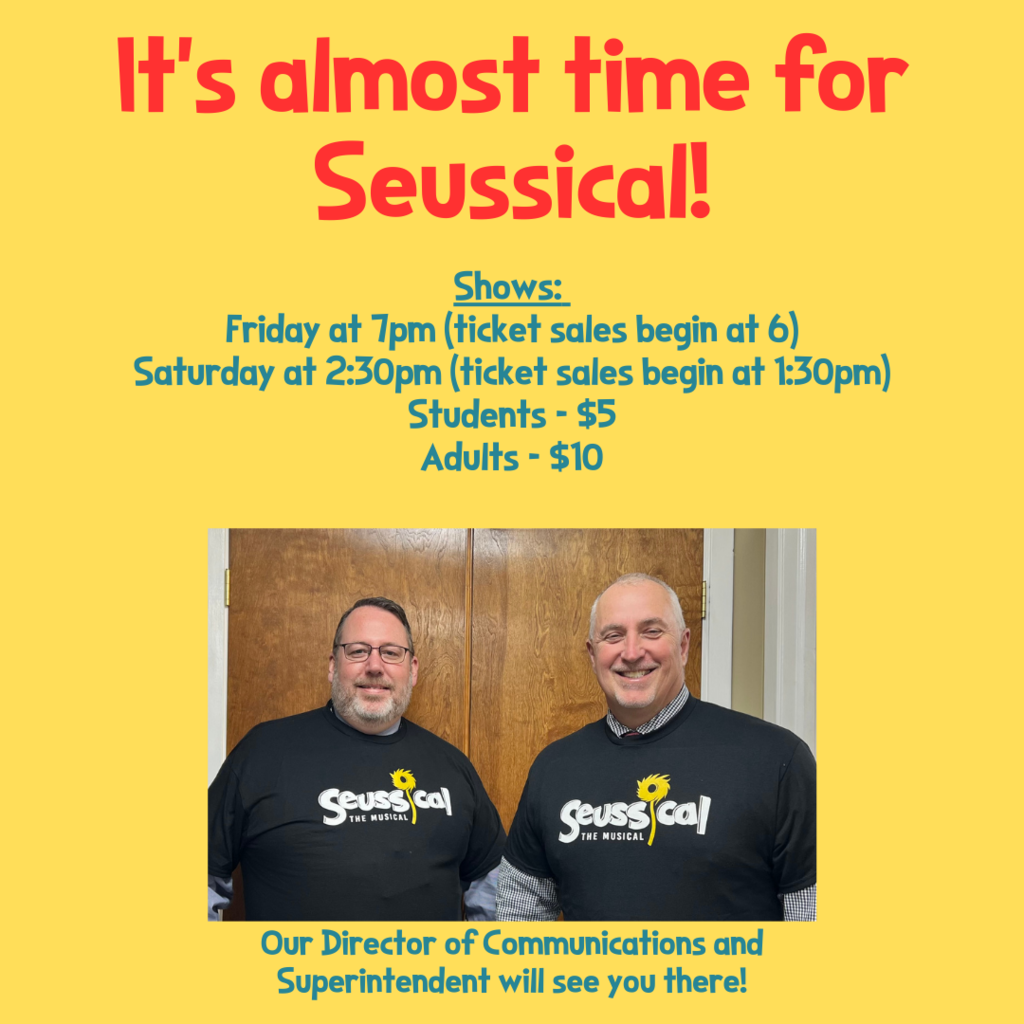 Interested in Dual Enrollment next year? Make sure to register for orientation at TCTC!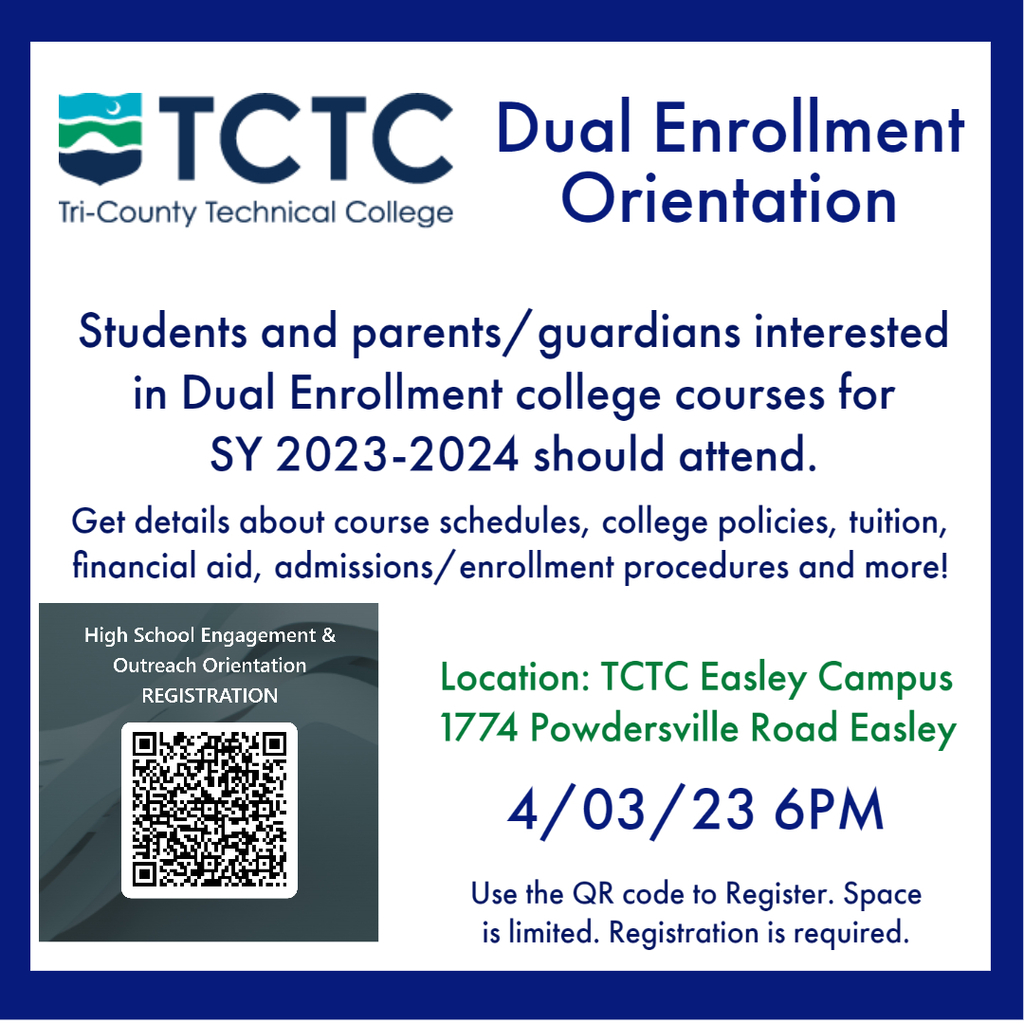 Our Teacher Cadets and their teacher, Mrs. Wood, planned today's iTeach conference at Southern Wesley University. Cadets from across the area got to hear from speakers, including Dr. Merck (superintendent of SDPC) and Mr. Marion Lawson (EHS alum).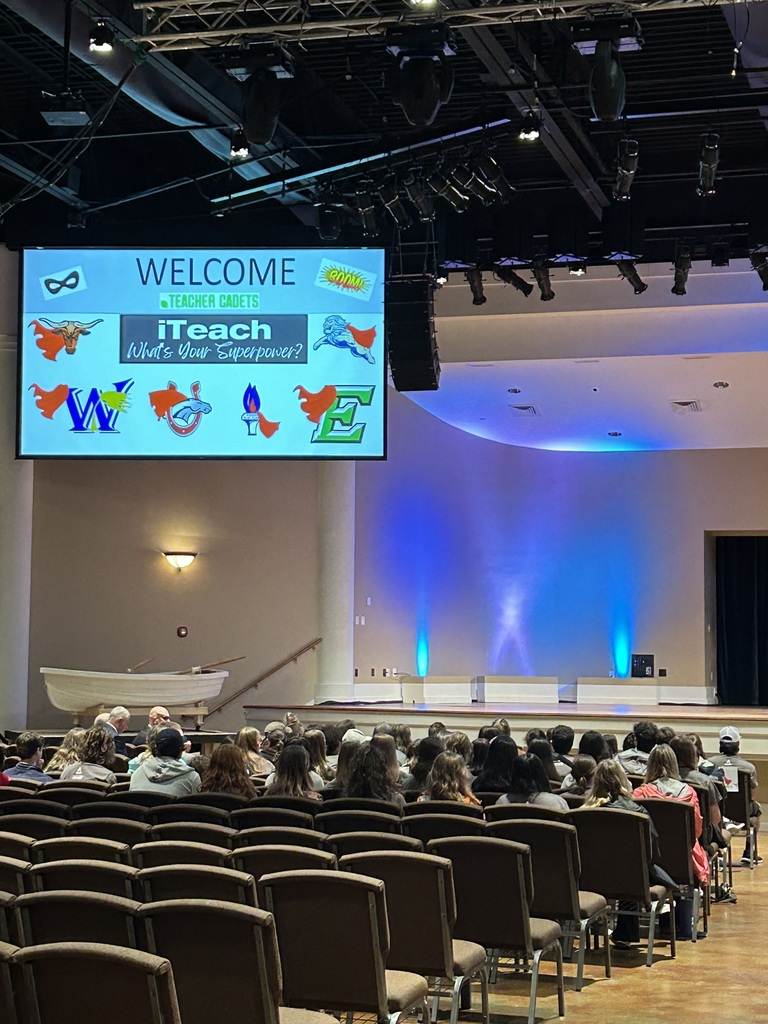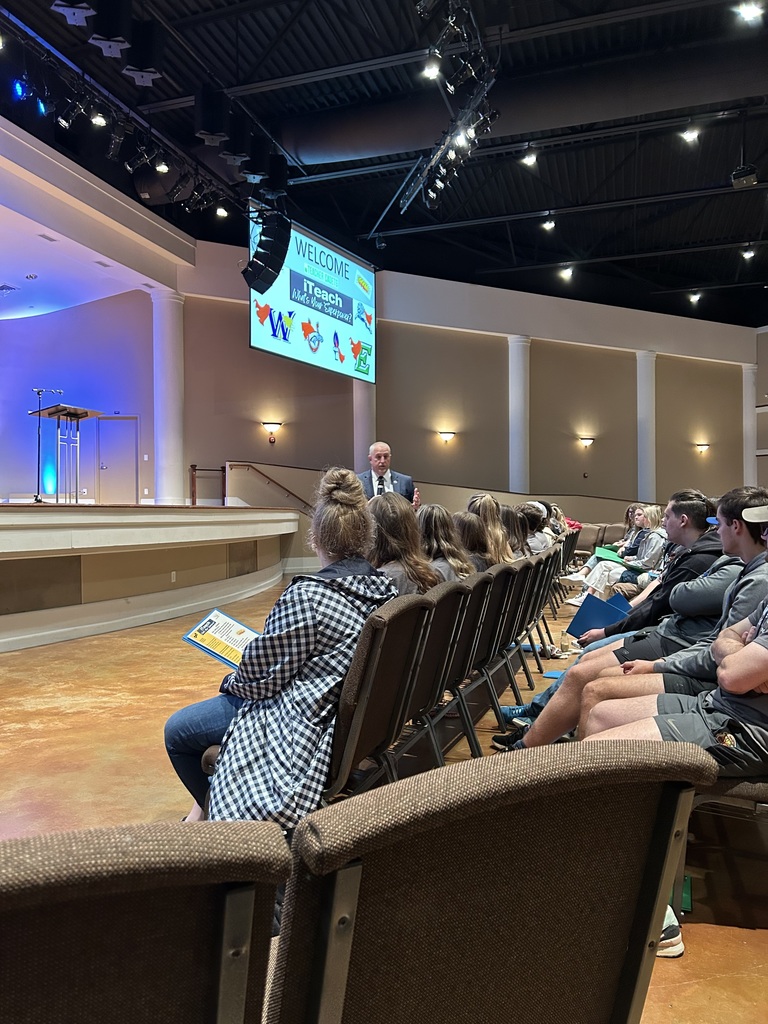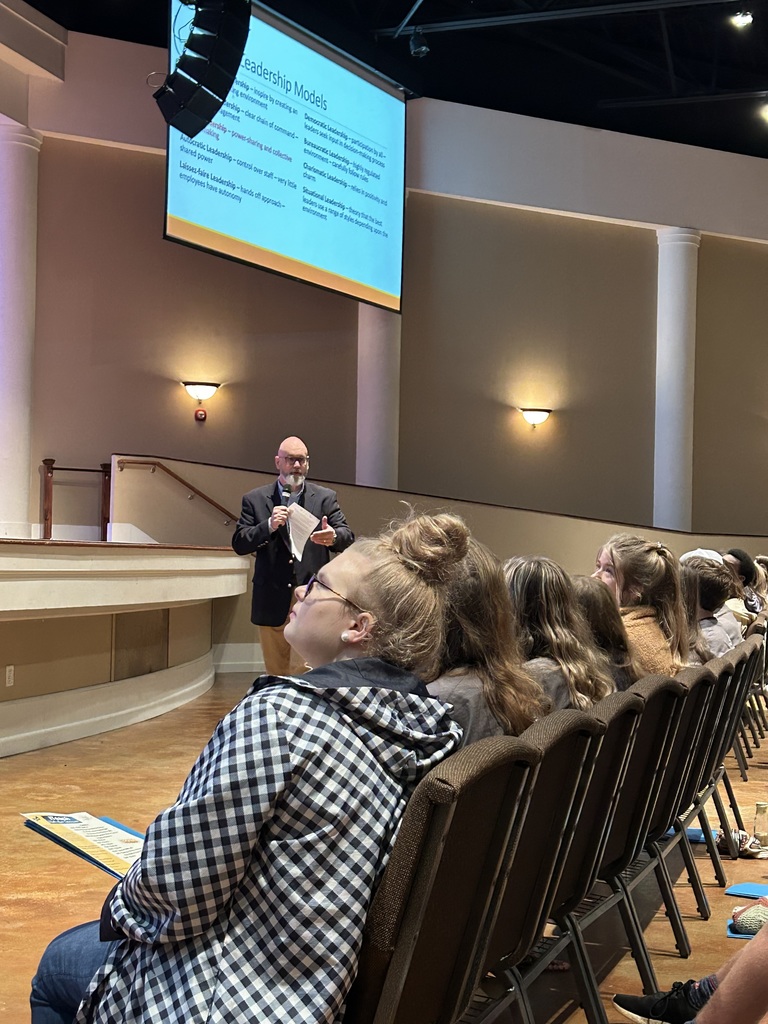 ACT is on Tuesday! If you signed up, be on time!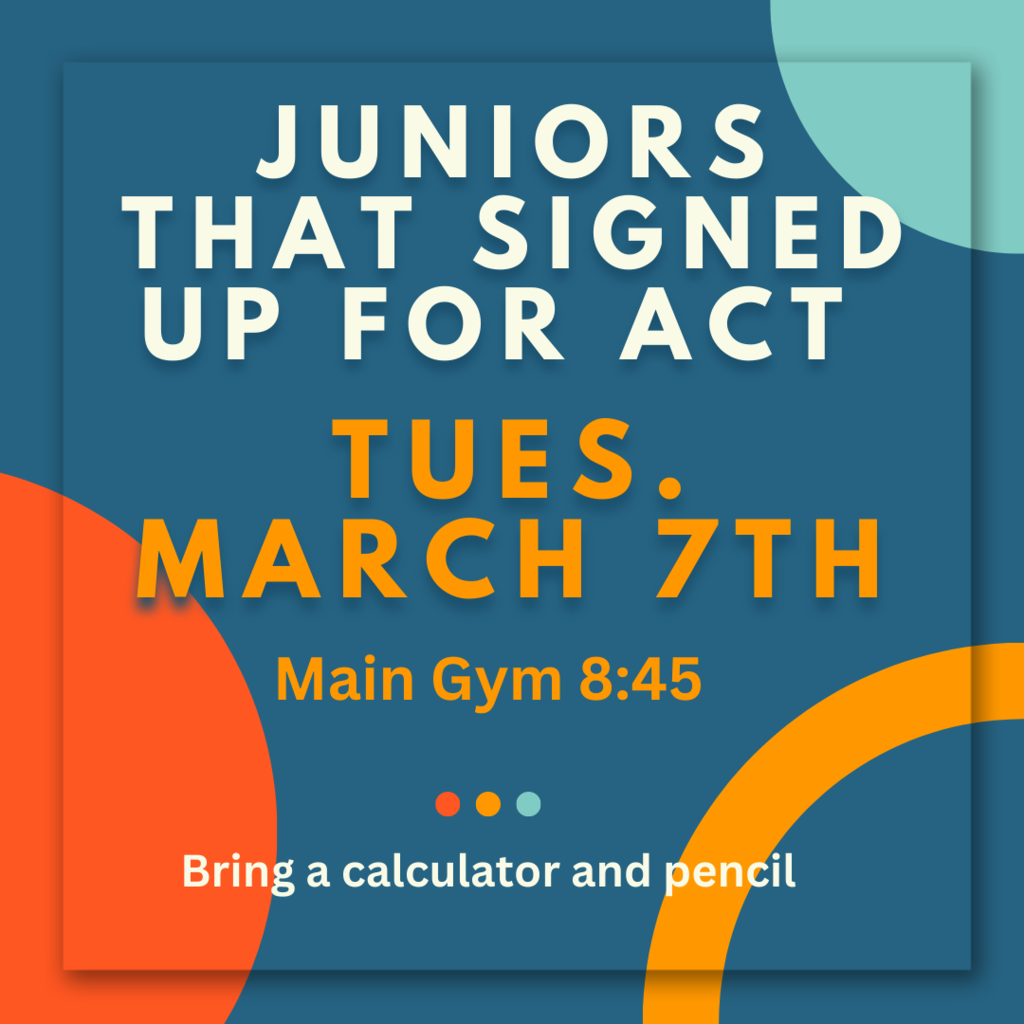 AP testing starts in May, and we could use some help with test administration.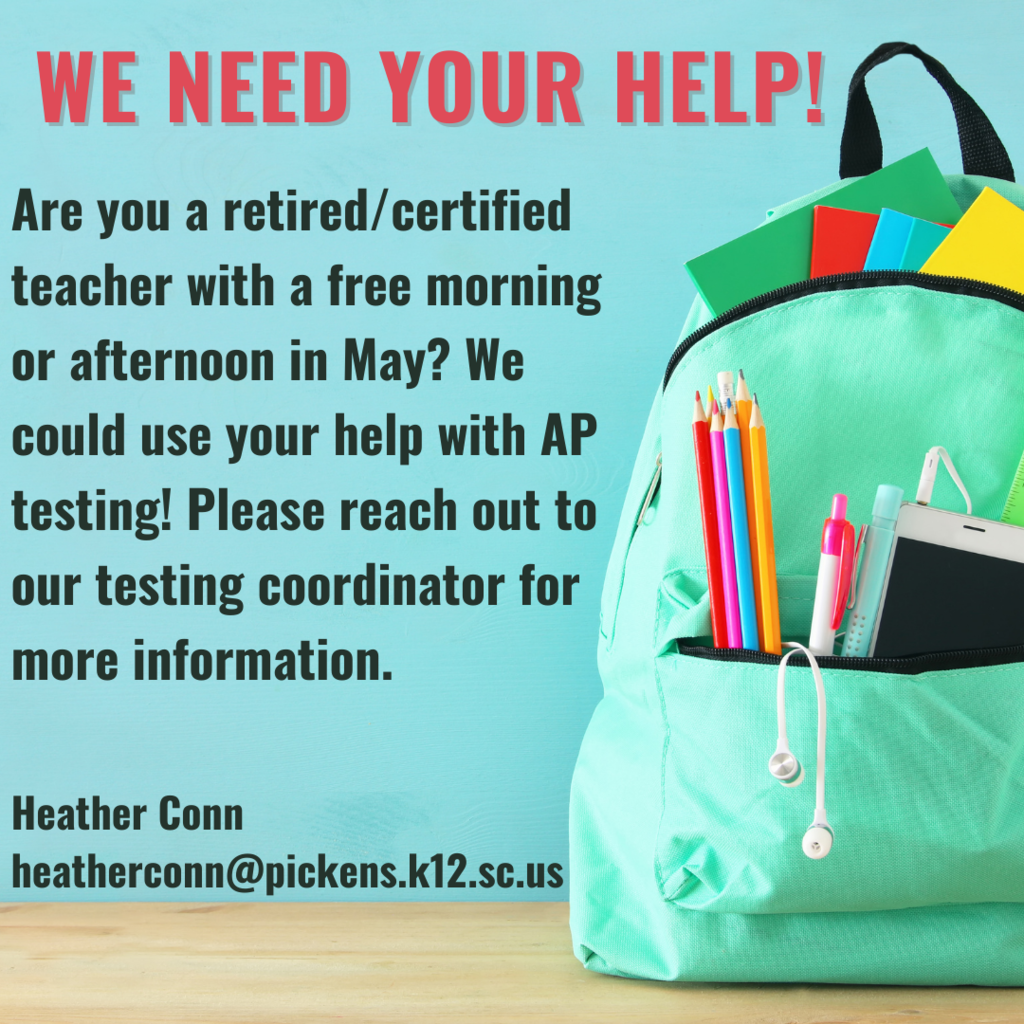 SAT is TOMORROW!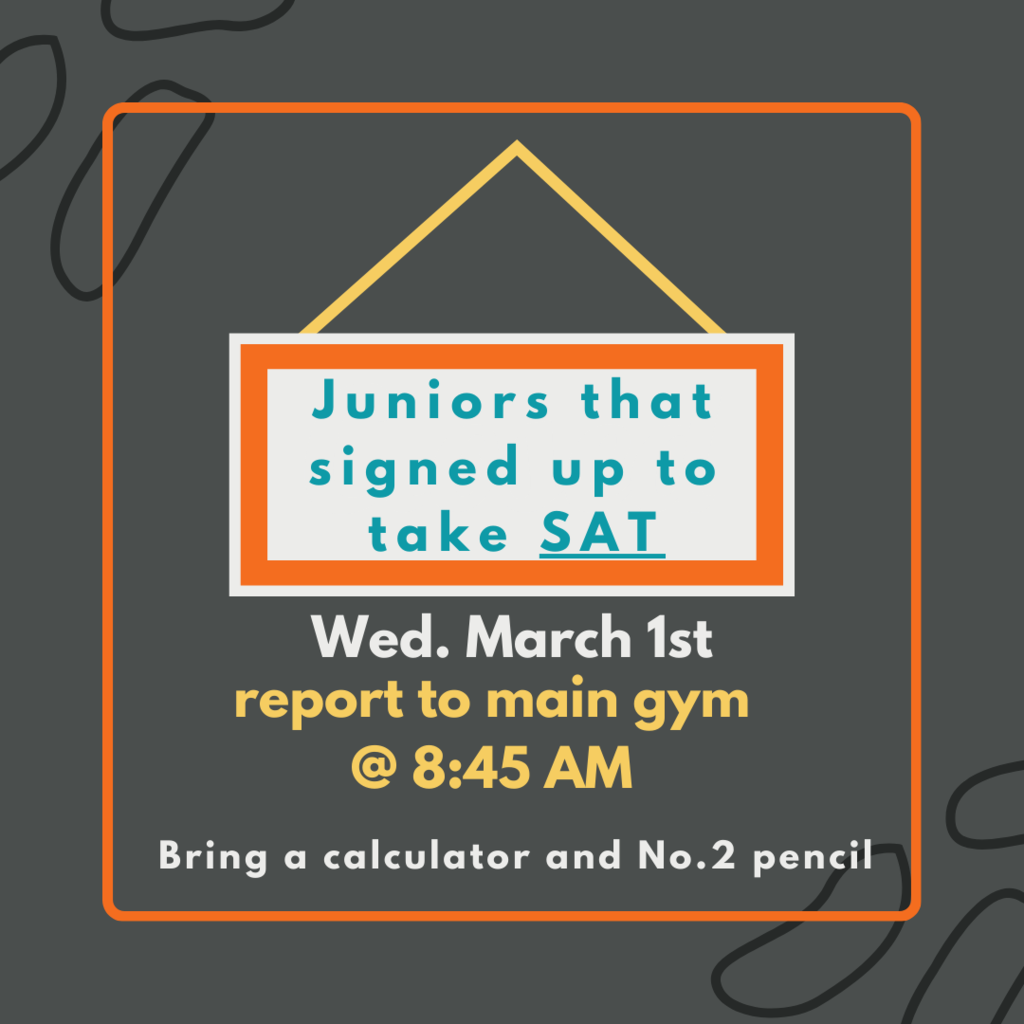 It's almost time for the EHS Spring Musical! The cast, crew, and directors are SO excited to share it with everyone! Please make plans to catch one of the shows.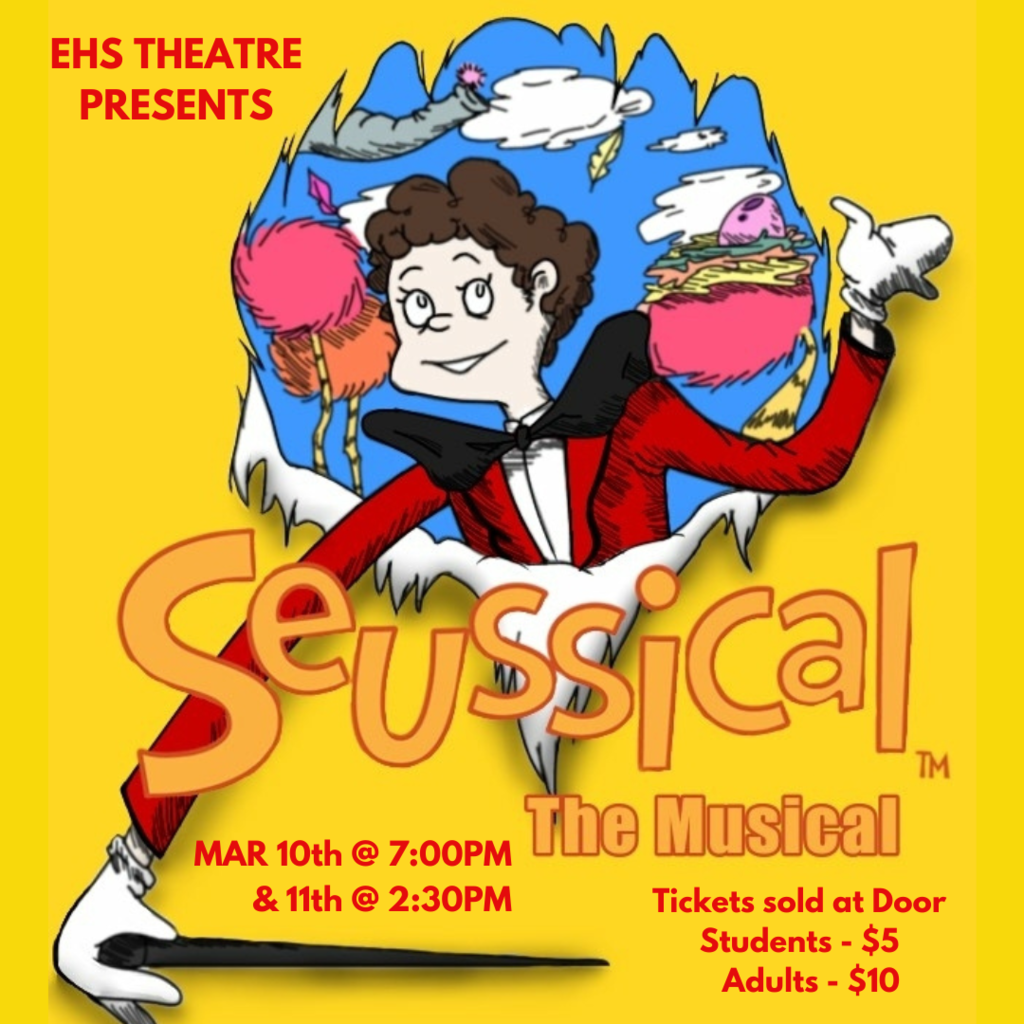 Course Selection for the 2023-2024 school year kicks off on Monday! We need ALL underclassmen to attend homeroom all week. Do not miss out on the important information we need to share with you so that you can successfully pick your classes for next year!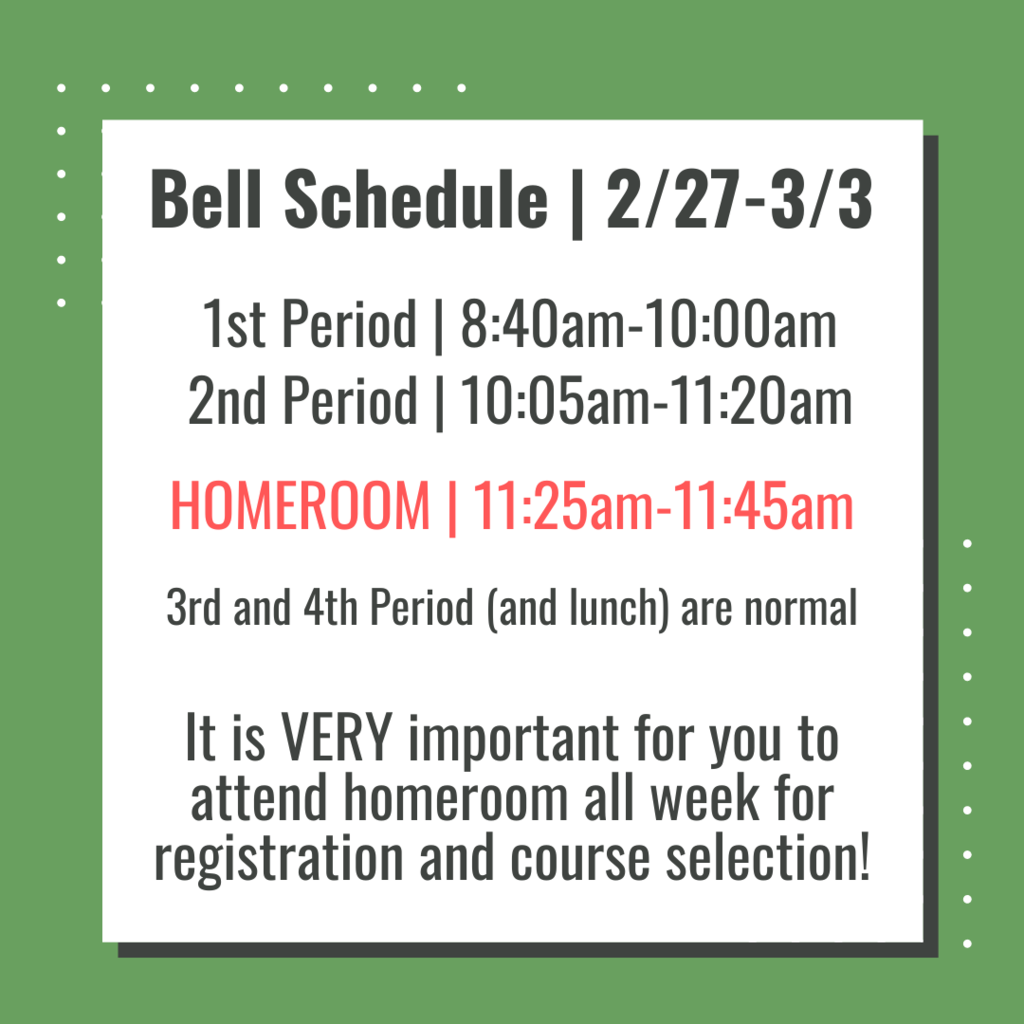 We hope your break is restful! Watch out when entering the student parking lot tomorrow. See you in the morning!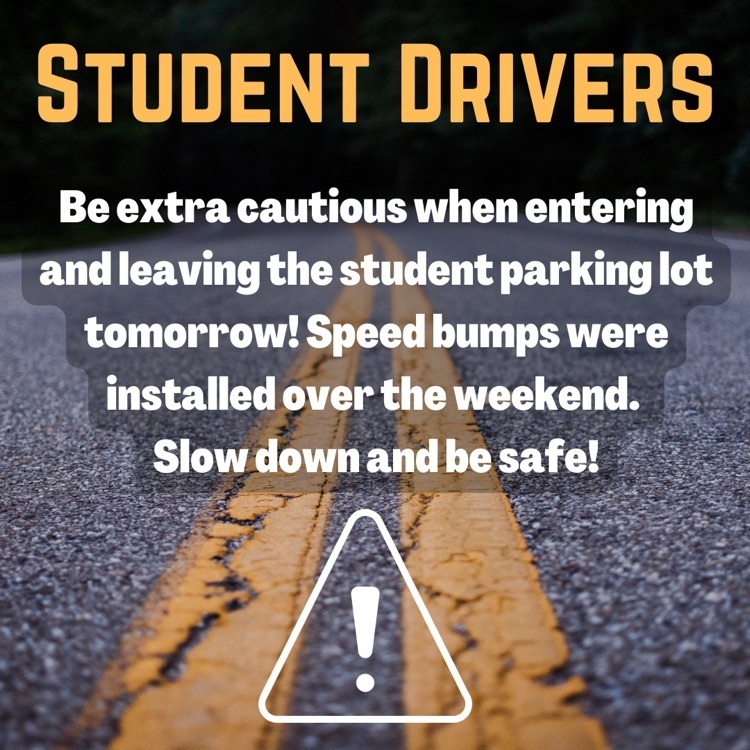 Congratulations to our cheer team! They were recognized at the State House this morning.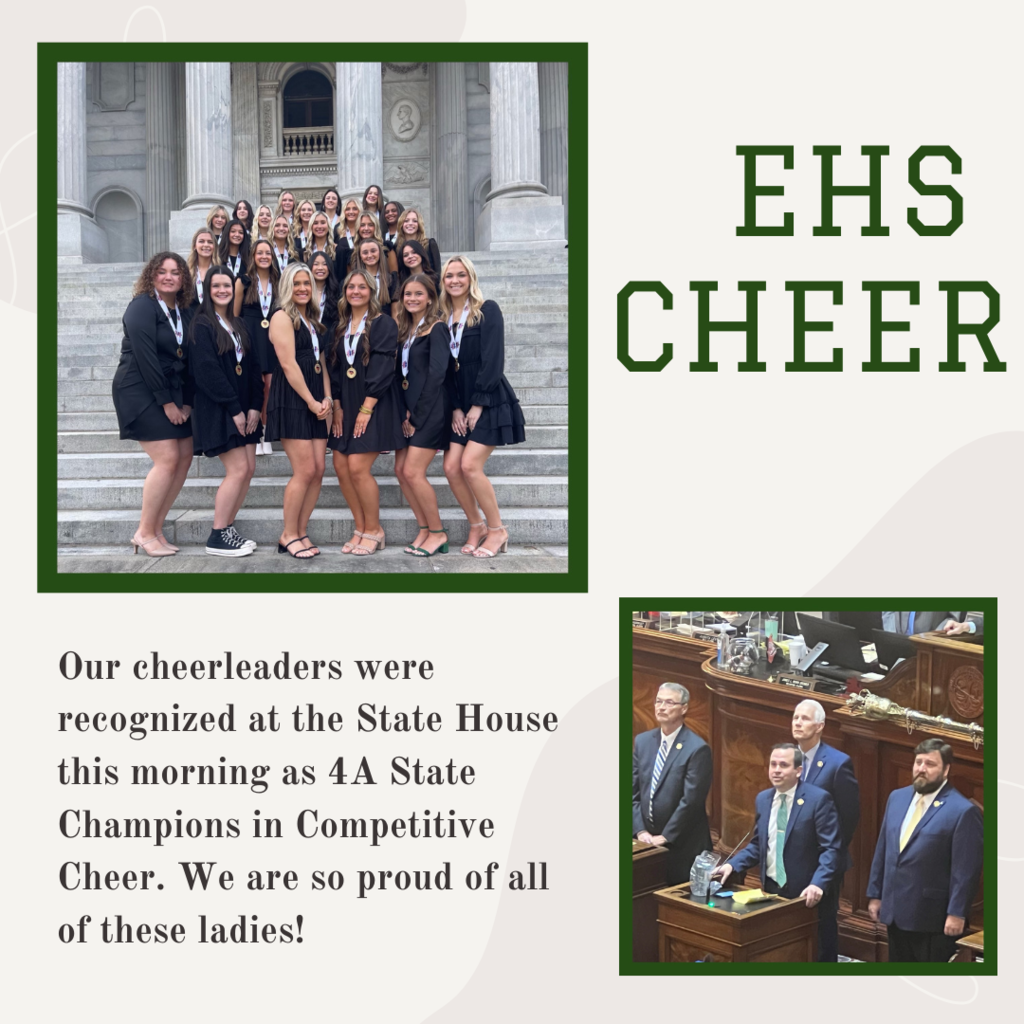 National School Counseling Week, Feb 6-10, highlights the unique contributions of school counselors within U.S. school systems and their tremendous impact on student success. School counselors help students in more ways than you may know, including academic achievement, career/college planning, and social-emotional well-being. Learn more about the role of this essential profession at:
https://www.schoolcounselor.org/role
, and take a moment to thank your local school counselor(s)! At EHS, we have the best of the best! Thank you to Mrs. Martin, Mrs. Gooding, Mrs. Moore, and Ms. Buss for all you do for all of us!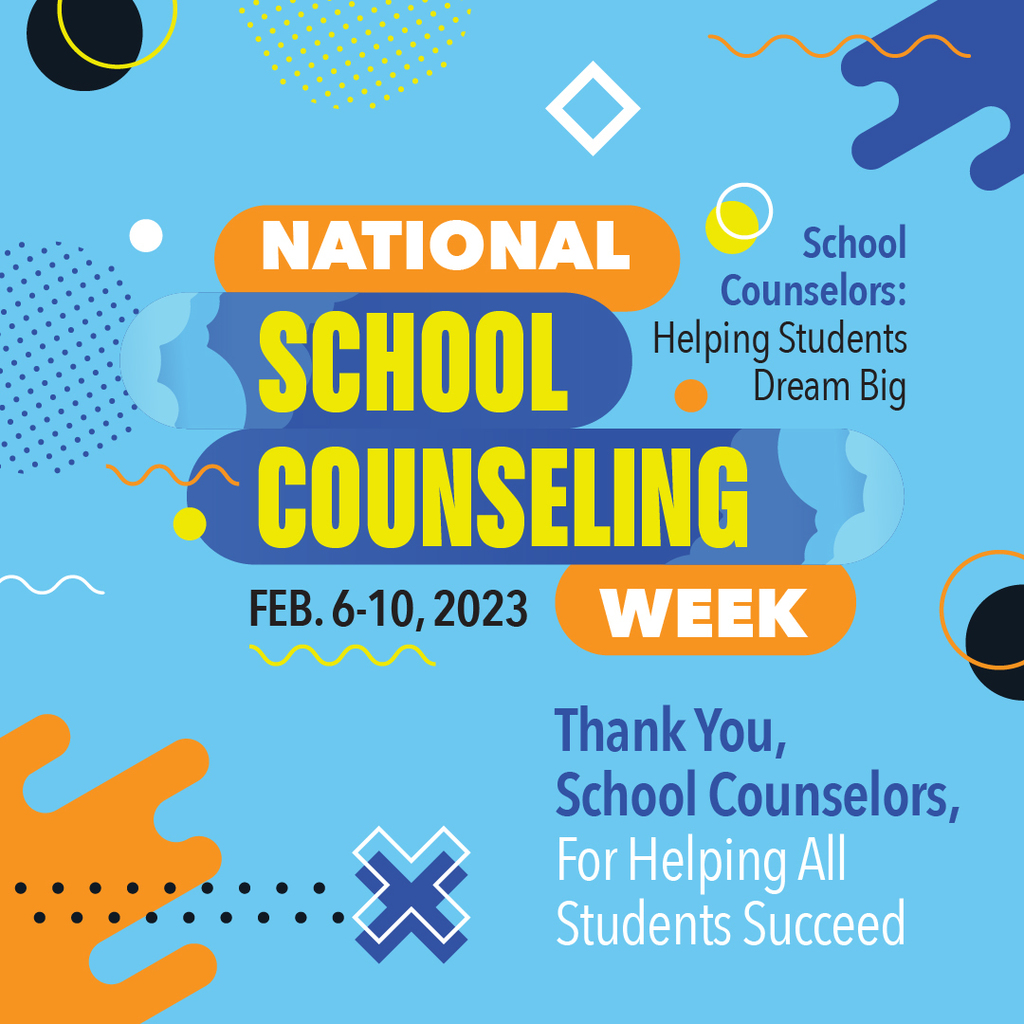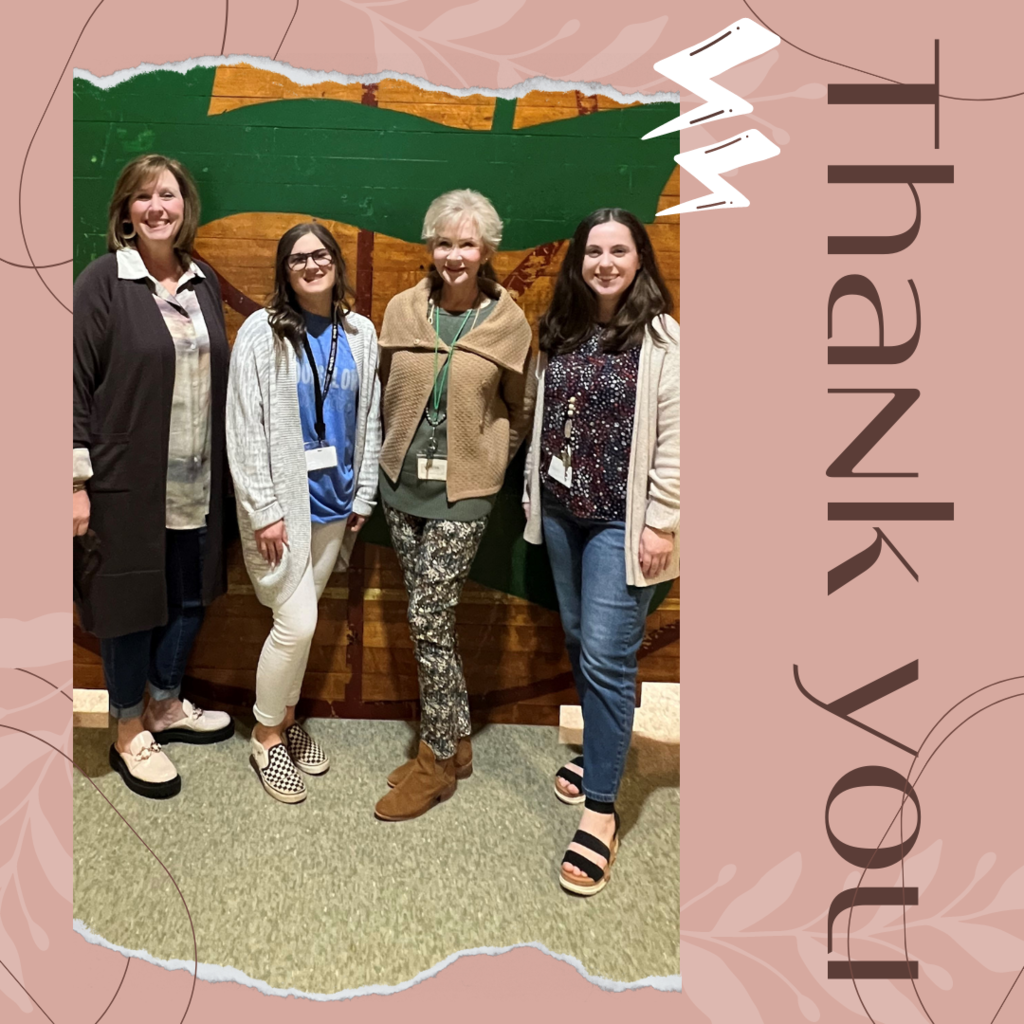 Missed the ACCUPLACER? You have another chance next week!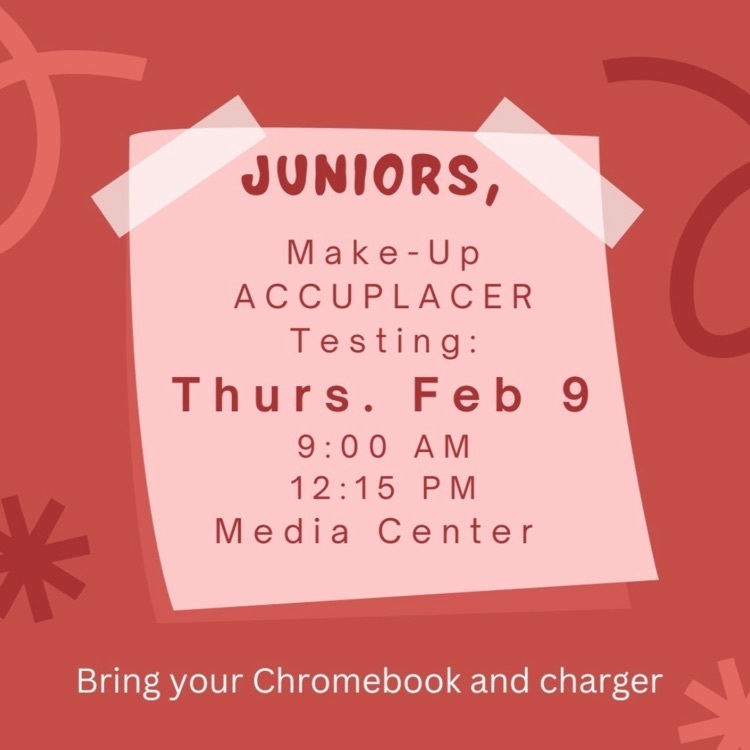 Are you taking the SAT or ACT this spring or next fall? Come in on February 14th and take a free practice test! You can also schedule a consultation with a tutor to work on improving your scores.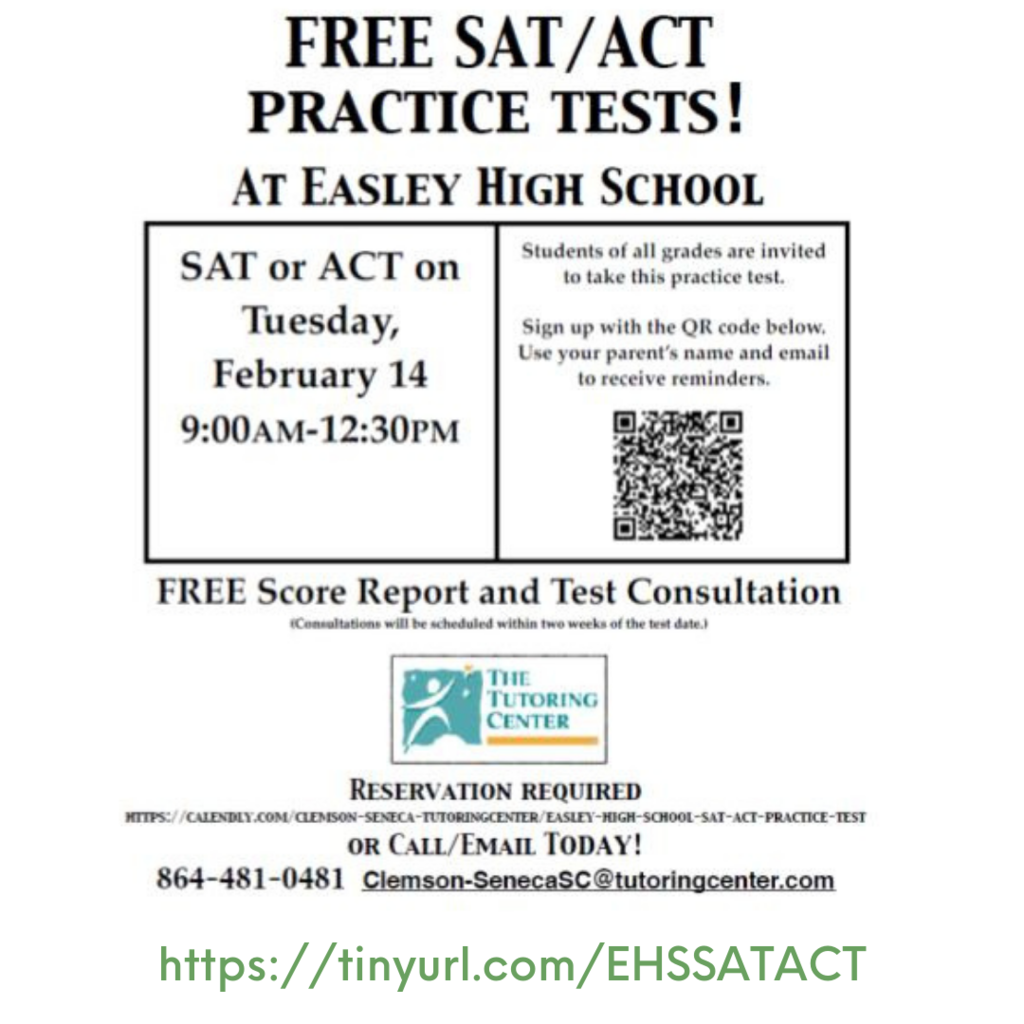 Seniors: Order your graduation supplies today!

Girls State information! Stop by guidance for all the details.

ACCUPLACER testing begins this week for all juniors. This test is needed to enroll in any courses at TCTC and allows you to see how ready you are for college-level coursework. You can see the other benefits by visiting the following links: Video:
https://vimeo.com/463575769
Handout: shorturl.at/pzQU0