Tuesday, January 18, 2022 will be a Digital Learning Day for the School District of Pickens County due to icy roads. Students will not attend school in-person. Temperatures are expected to drop into the teens tonight following the snow, sleet, freezing rain from yesterday. Noticeable ice and black ice on roads throughout the county is a serious concern tomorrow morning. We will make a decision regarding school for Wednesday (January 19, 2022) on Tuesday evening.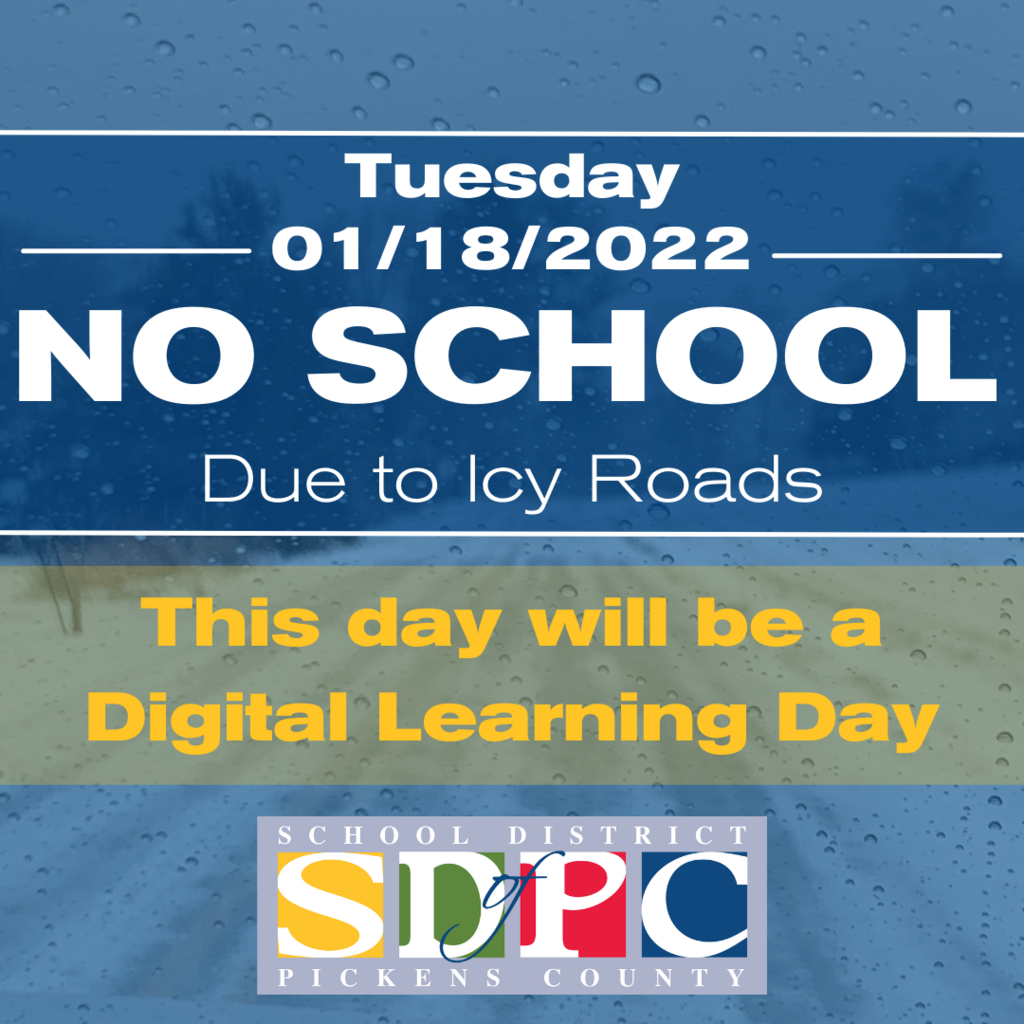 Save the Date for Kindergarten Registration! It's almost time for 3K, 4K, and 5K students to enroll for the 2022-23 school year! SDPC will start registration for the 2022-23 school year beginning in February. Parents can begin the registration process online now by entering their information into the New Student Gateway:
https://www.pickens.k12.sc.us/page/new-student-gateway
Schools will use this registration to contact parents of potential 3K and 4K students to set up screening appointments. More information regarding 3K and 4K programs for the 2022-23 school year will be available in February. For answers to common registration questions, visit our website at:
https://www.pickens.k12.sc.us/page/registration

Semester 2 begins tomorrow!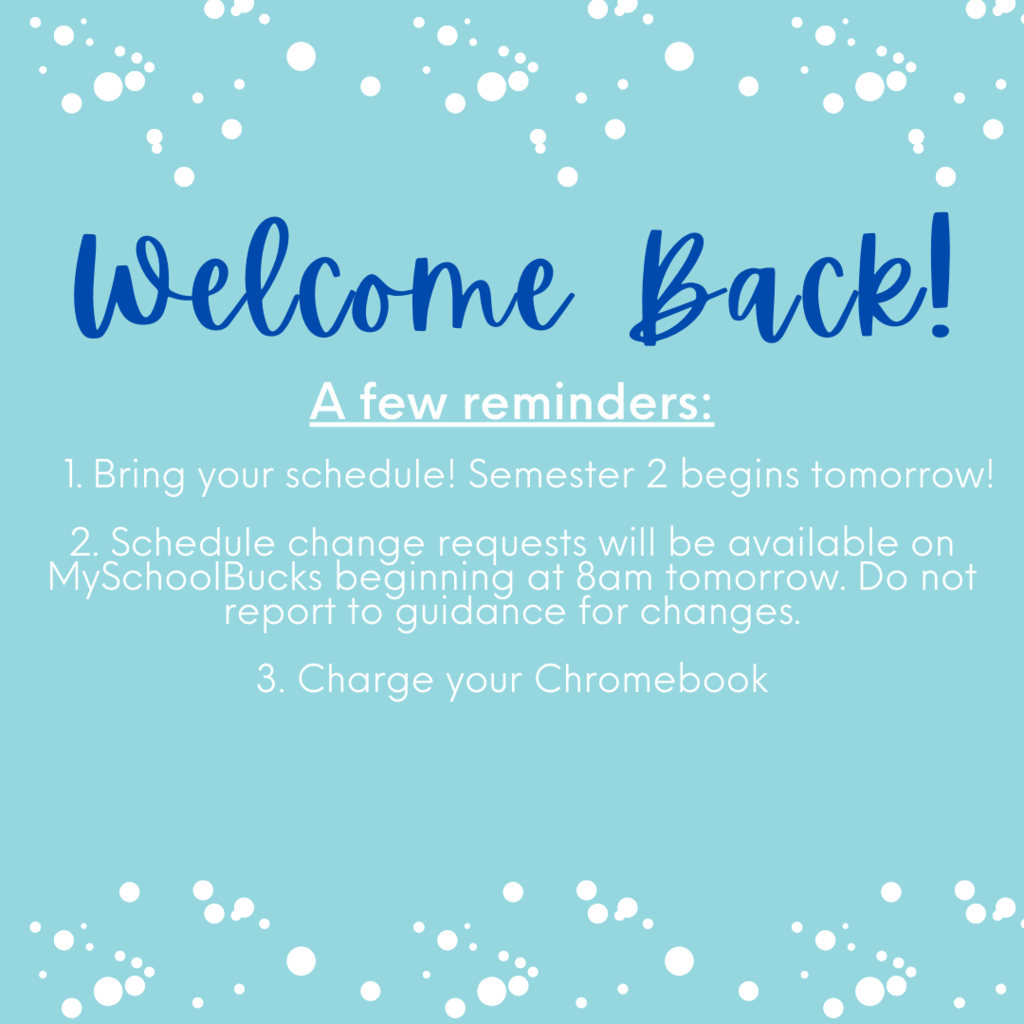 Senior Memory Ads due Tuesday, January 4th. Go to yearbookforever.com to upload your photos and design your page.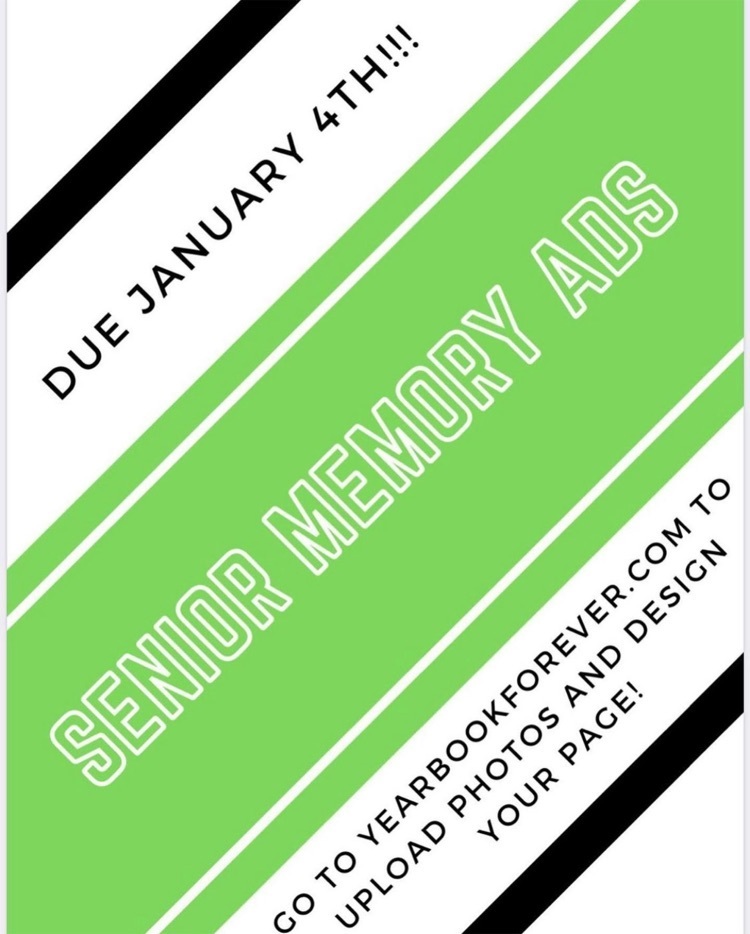 Senior Memory Ads Due Tuesday, Jan. 4th!

2nd Semester Schedules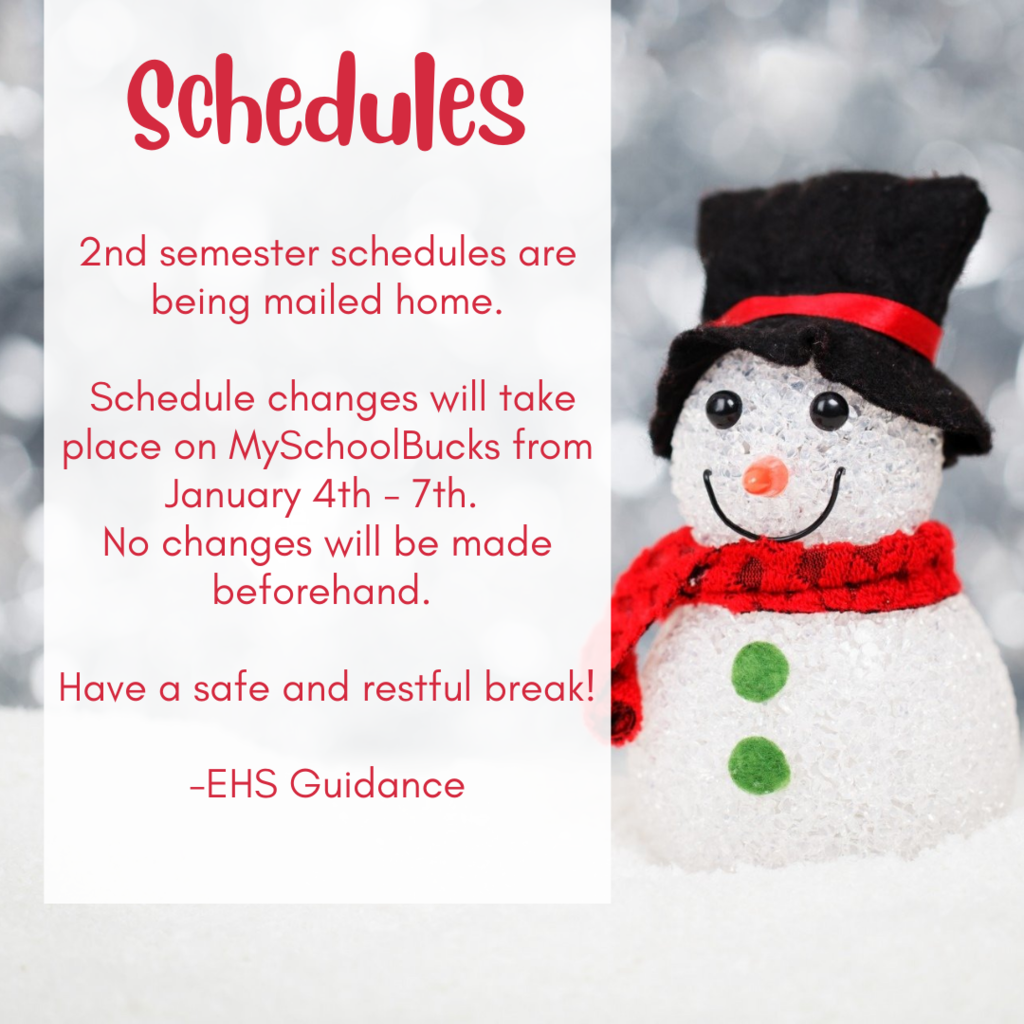 Do you know you can pay for your yearbook on an installment plan? Go to
www.yearbookforever.com
and order today before this option goes away!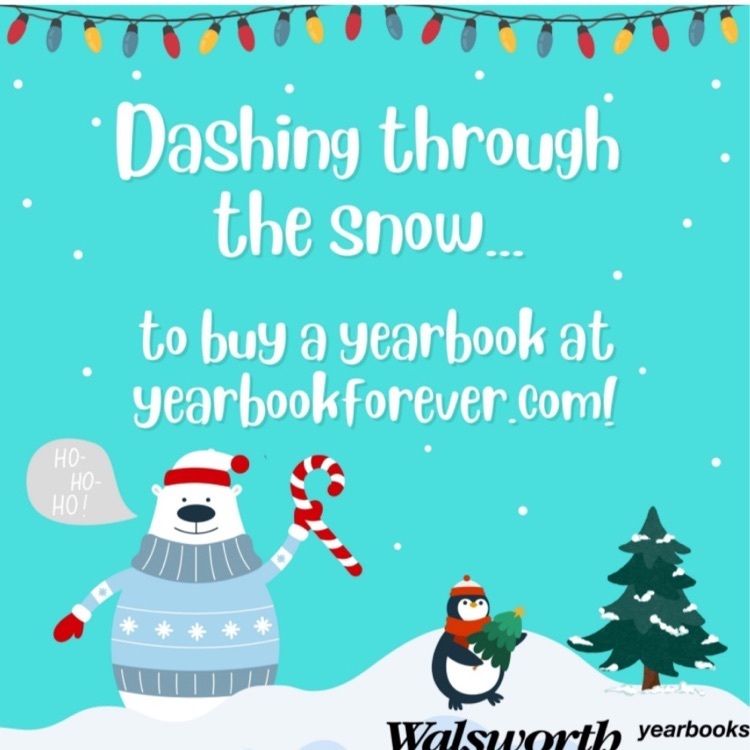 Pickens County Youth Board is looking for EHS students who would like to be a part of a teen podcast! See graphic for contact information.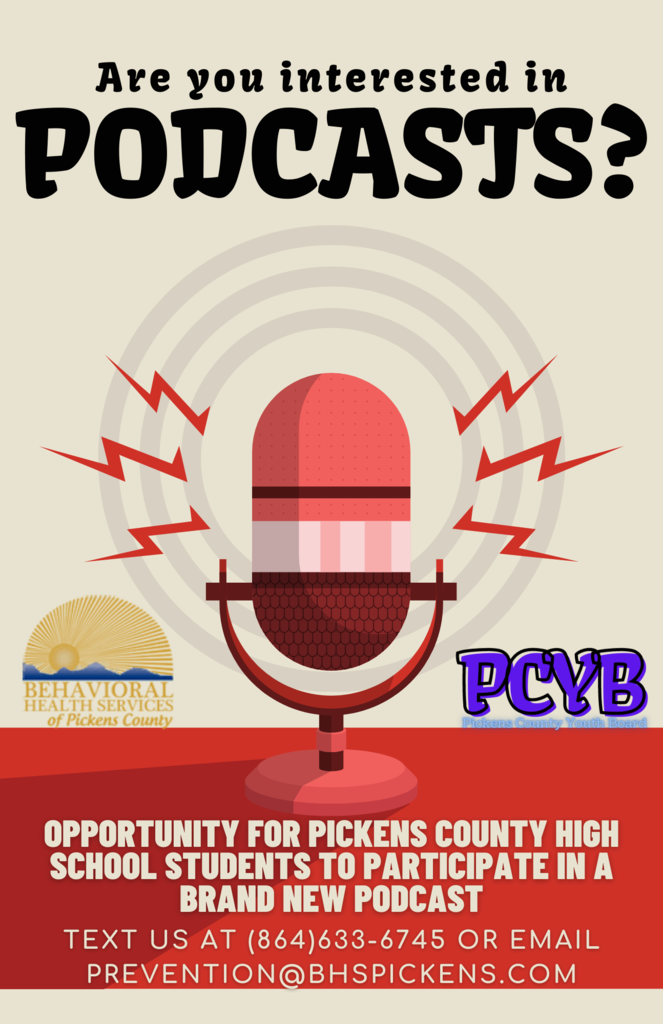 2021 - 2022 Summer Assignments are linked on the website under the "News" section.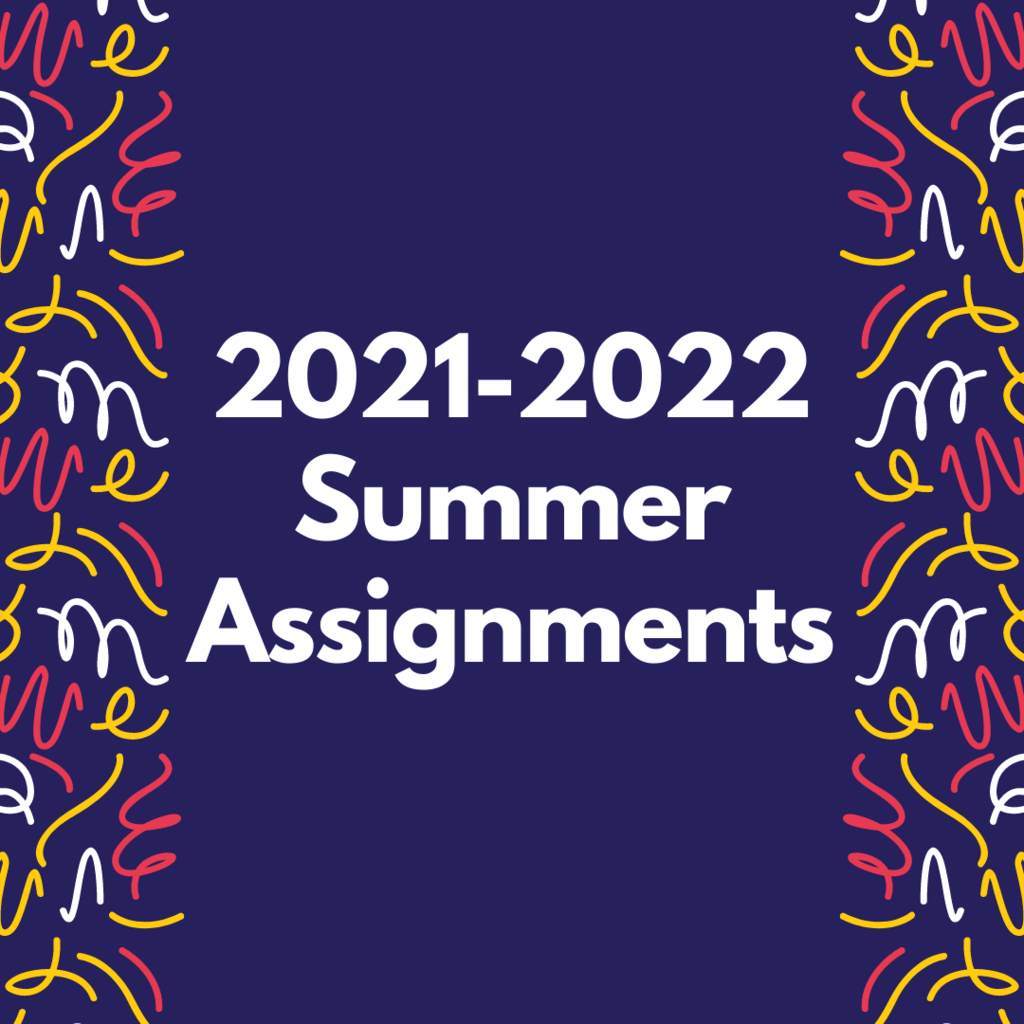 Car rider dismissal change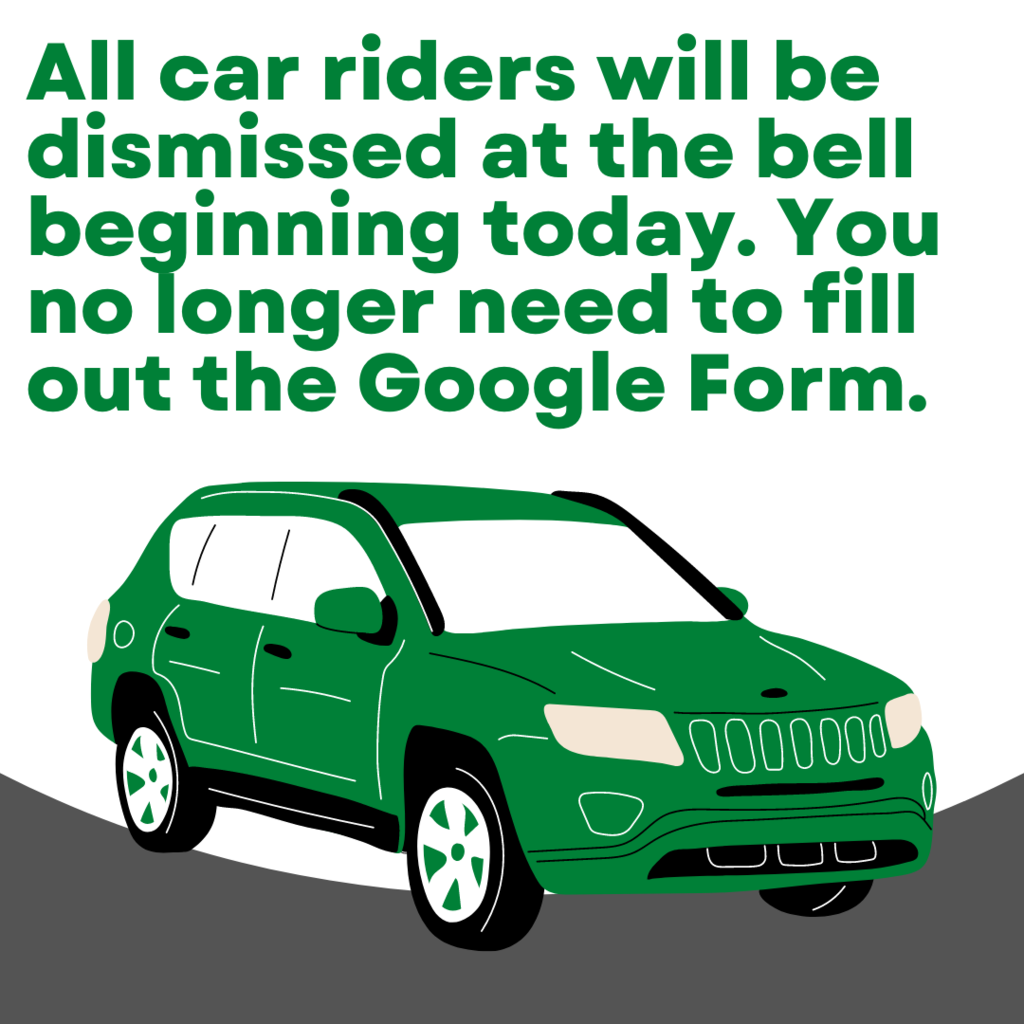 Graduation Reminder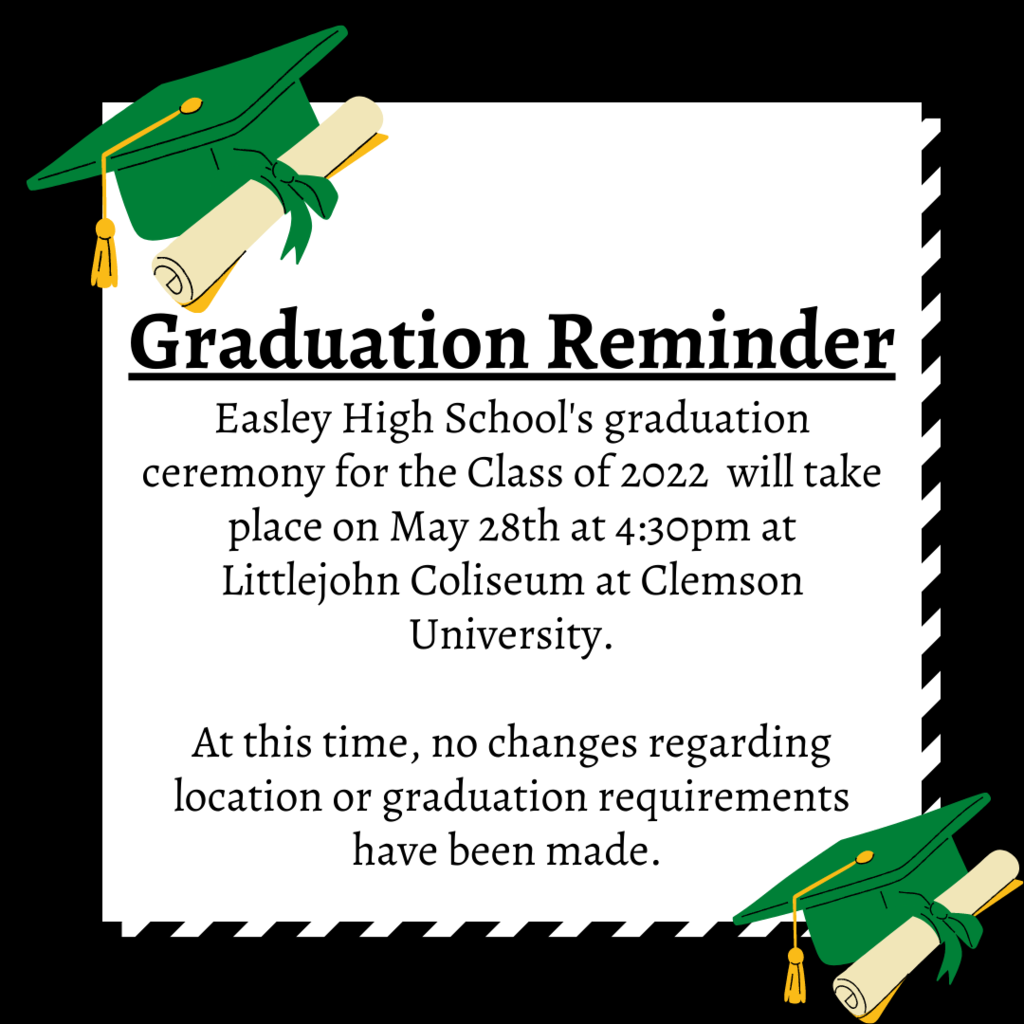 Have a wonderful break!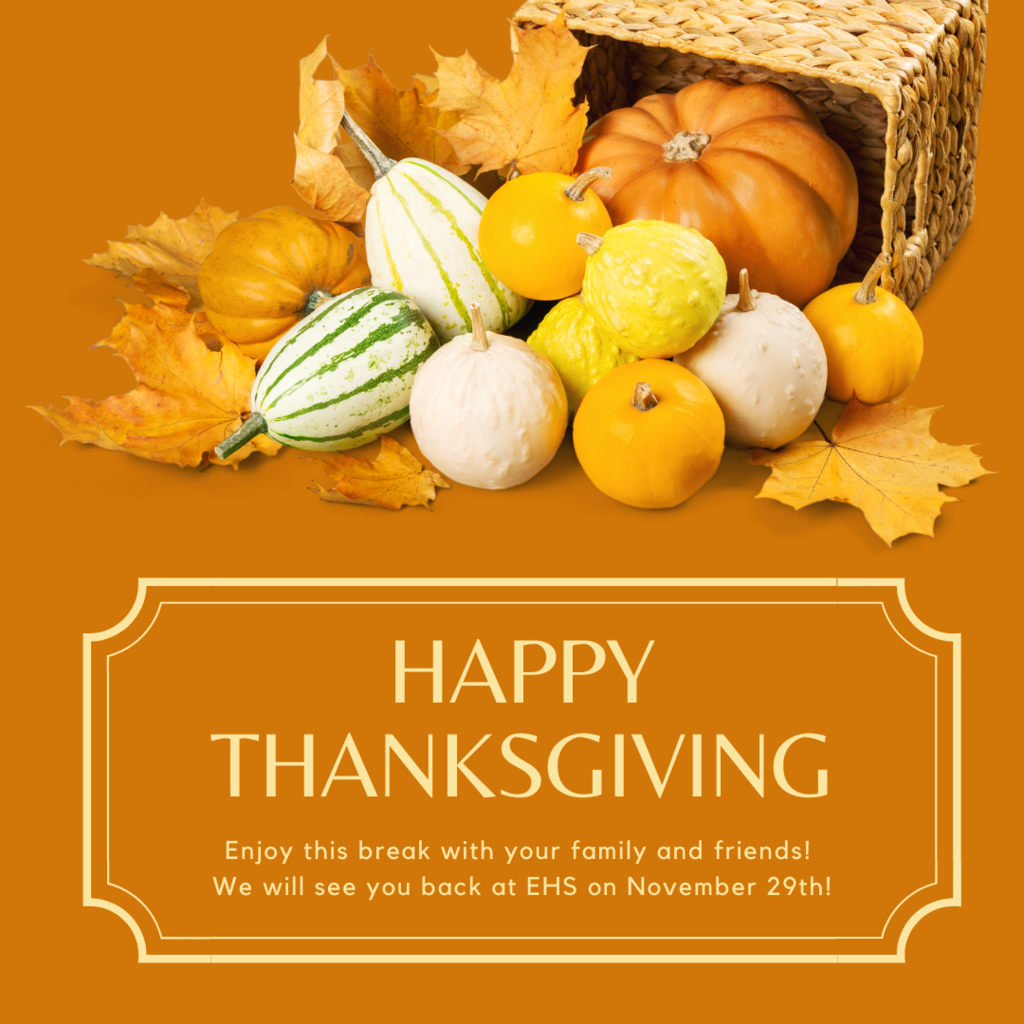 Yearbook updates!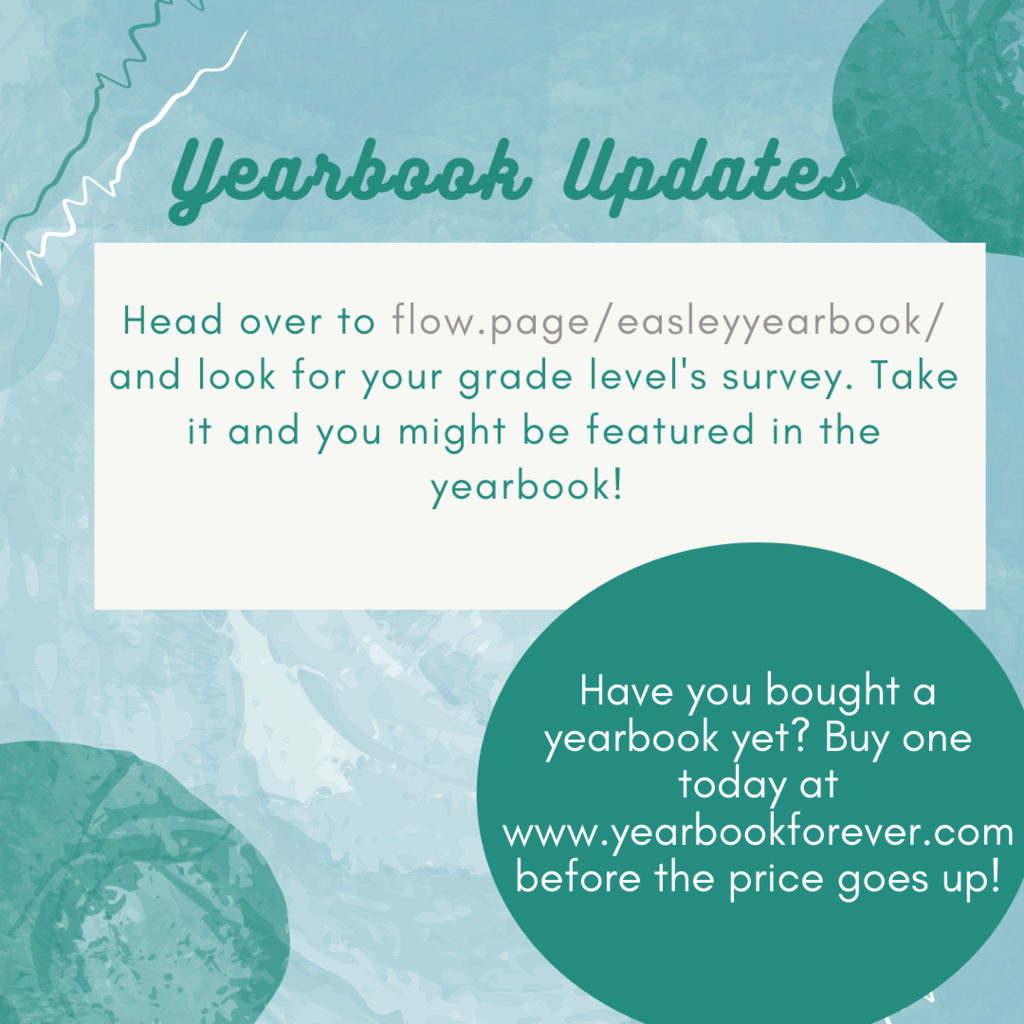 Senior Memory Ads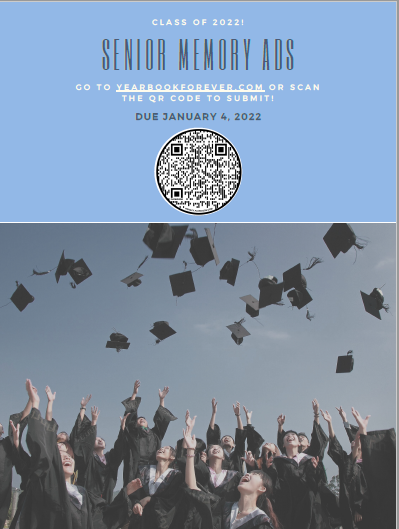 We have adjusted our bell schedule! This begins Monday. See you then!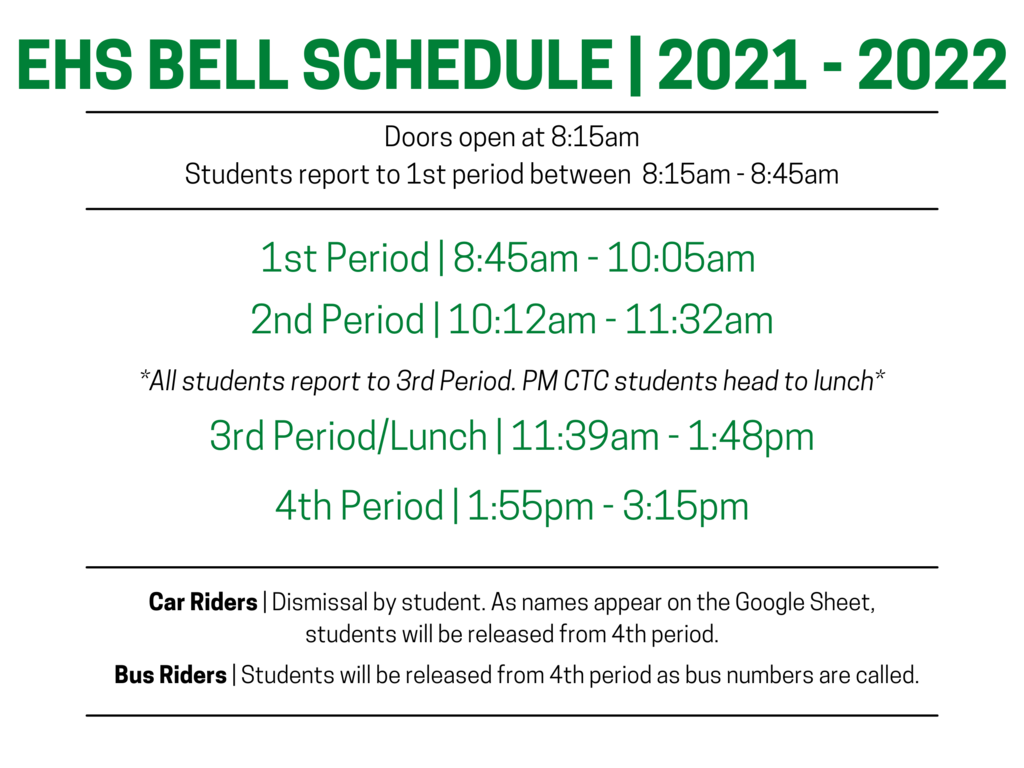 Junior and Senior info nights are coming soon!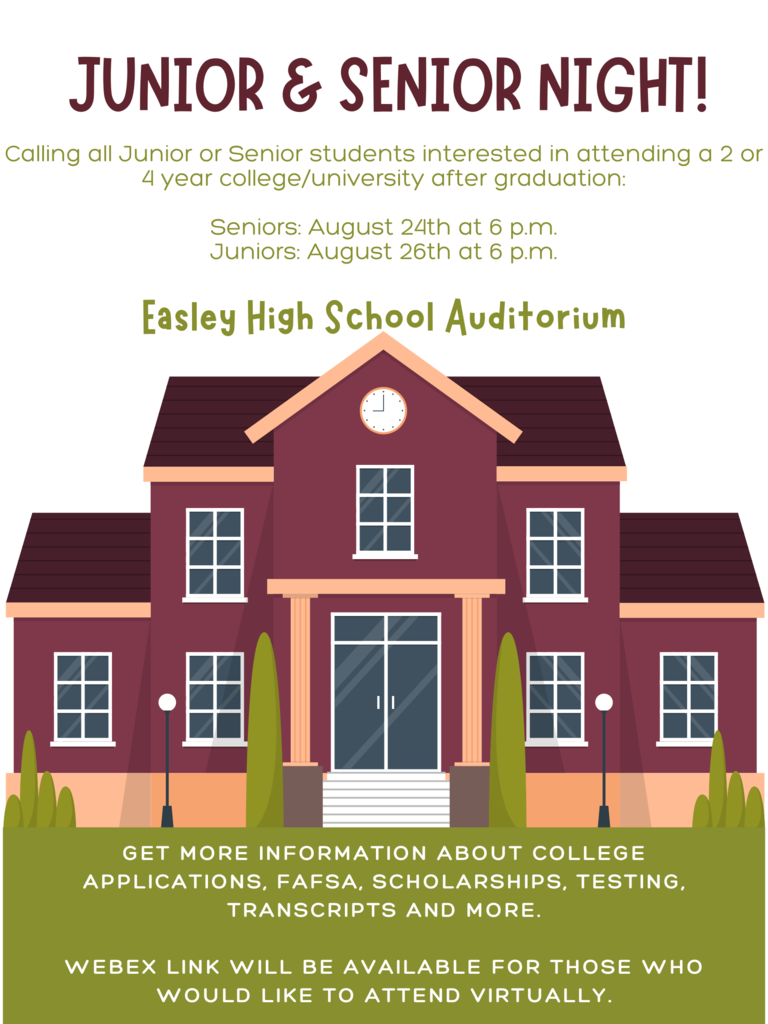 We need student helpers!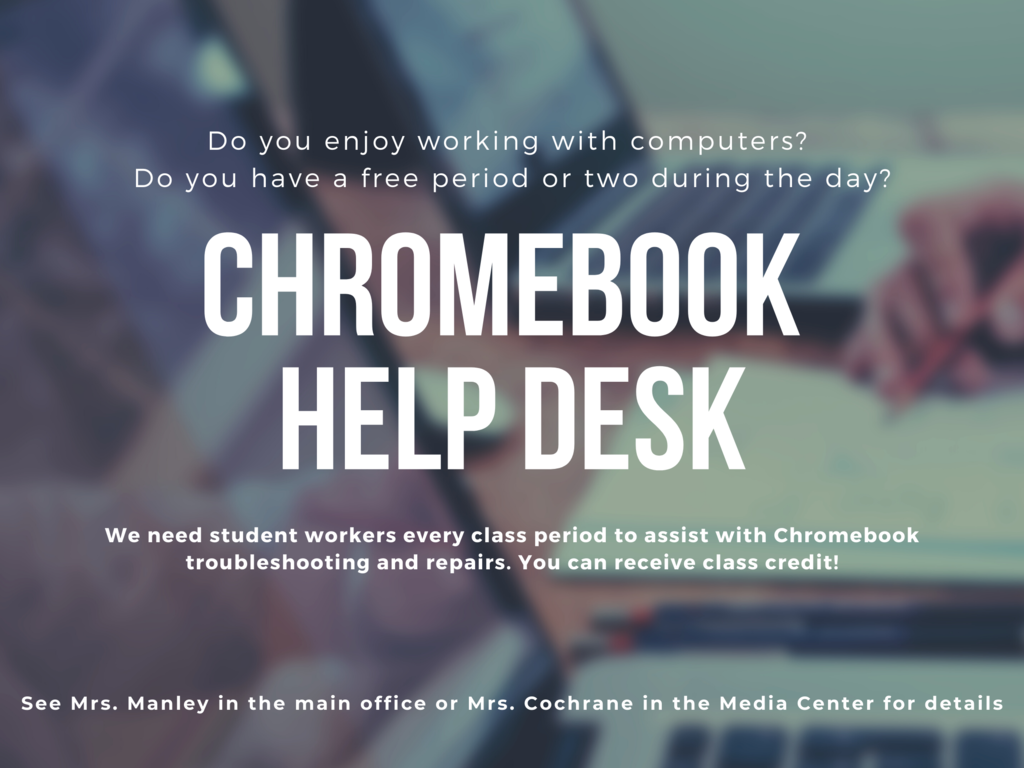 Welcome back! Doors will open at 8:15am tomorrow. ALL students will receive a new copies of schedules. Any schedule changes need to be made through MySchoolBucks.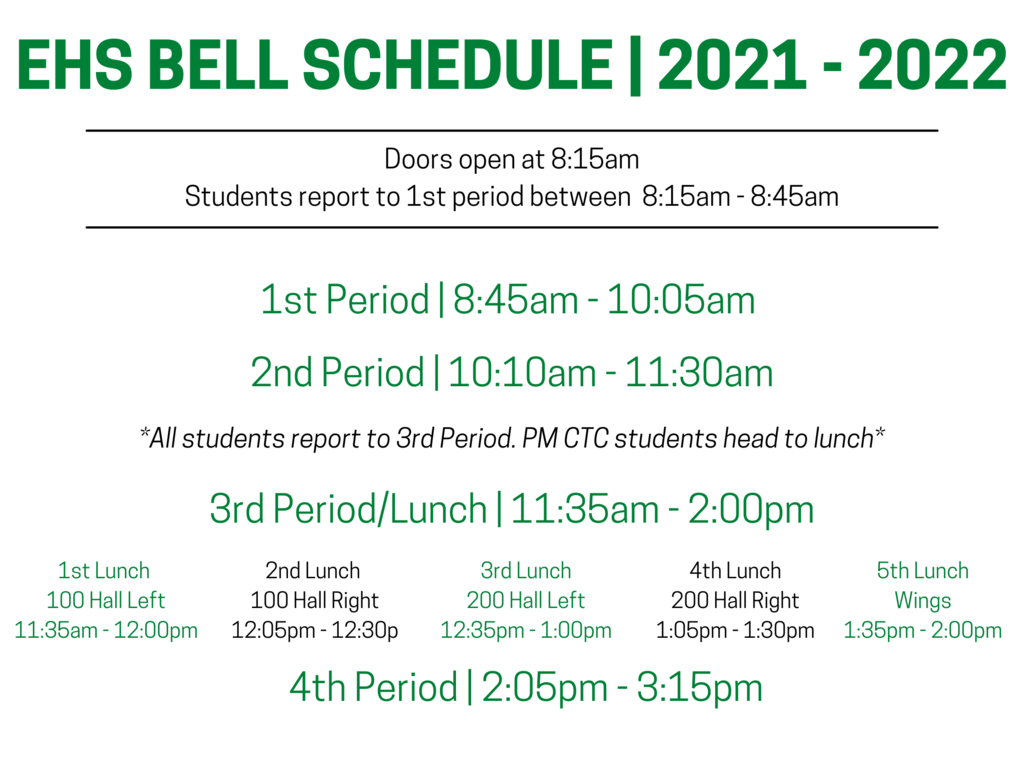 The School District of Pickens County is excited to begin the 2021-2022 school year on Tuesday, August 3. We have been working to finalize our school Back-to-School Safety Measures. Please carefully review the information on the attached infographic as we prepare to return for the 2021-2022 school year. Visit the SDPC website for full information. COVID Update page on the SDPC Website -
https://www.pickens.k12.sc.us/page/covid-19-info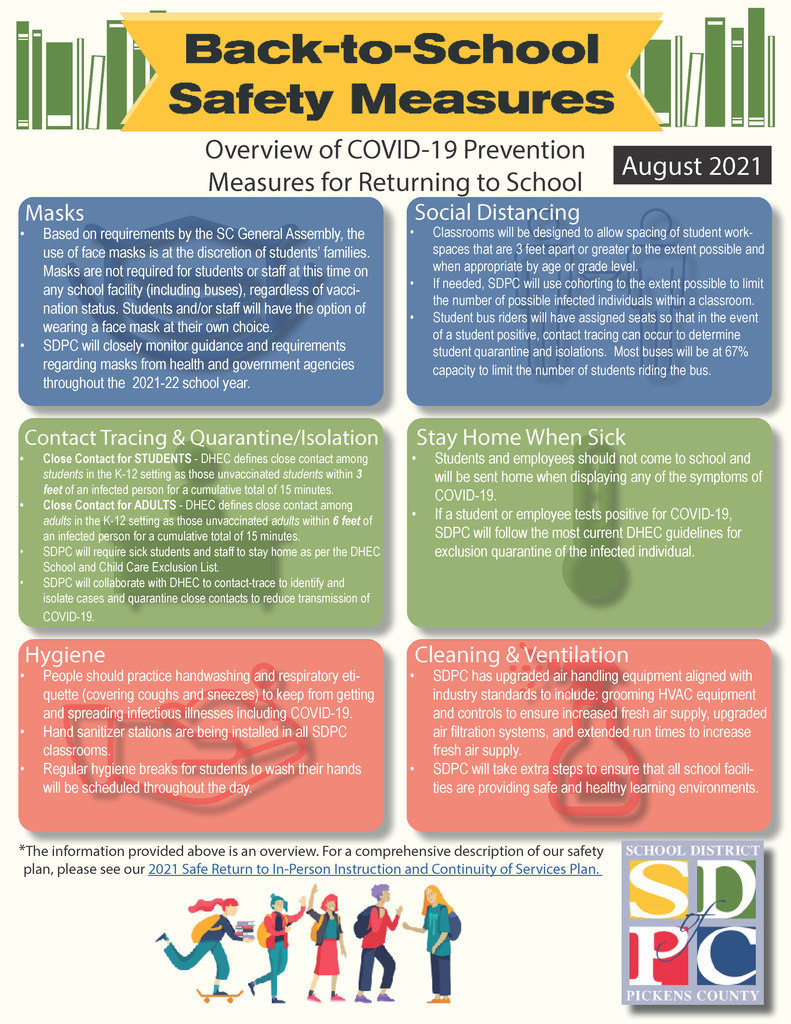 EHS Students who attend PCVA or ARLOS full-time: Please fill out the form so that we can have a Chromebook ready for you next week.